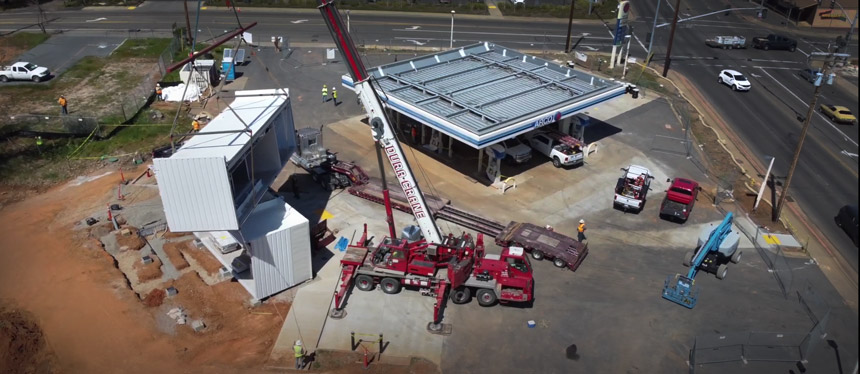 AEC industry! If you're looking to up your video marketing game, you've come to the right place. Here are some critical tips for effective video marketing campaigns, even if you don't have in-house video production capabilities. So grab a notepad, and let's dive in!
Develop a clear video marketing strategy
Developing a clear video marketing strategy is essential for successful video marketing campaigns. Here's what should be included:
Definition of target audience: Determine who they are, what their interests are, and what they're looking for in video content.

Goals and objectives: Define what you want to achieve with your video marketing campaign. Examples include increasing brand awareness or driving more leads.

Metrics and KPIs: Identify how success will be tracked and measured, including metrics such as views, shares, clicks, and engagement.

Communicate the need and the plan to key stakeholders in your company.
Here's a tip! If you are outsourcing any of the production, have your video marketing agency assist with this stage as they have vast experience in making a case for their own services! This will save time and expense on your end.
Identify your target audience and develop marketing personas
It's essential to understand your target audience's needs and preferences to create compelling content. Here's how to do it:
Identify the primary decision-makers: Identify the individuals or groups who hold the most decision-making authority when it comes to selecting architects, engineers, or contractors.

Create marketing personas: Develop fictional characters that represent your target audience. These personas can be used to tailor content and ensure it resonates with your target audience.

Determine communication channels: Determine the most appropriate communication channels, whether it be social media, email, industry publications, or other forms of advertising, through which you can best reach your target audience.

Use data analytics: Use data analytics to identify where your target audience spends most of their time online.

Continuous Improvement: Re-evaluate your strategies often to ensure effectiveness in reaching the desired audience.
Create compelling content targeted to your audience
Creating a compelling video is not easy, but when done correctly, it can take your business to the next level. Here are some tips for creating effective content:
Keep it concise: In the AEC industry, people's time is often limited, and they need to get to the point quickly. Keep your video length between 30 seconds to 1 minute…

…However, not all stories can or should be told in that length of time. Consider using longer-form video content to tell a more extensive story appropriate for engaged viewers. 

Highlight your services on offer: For instance, showcase your work and detail your construction processes to provide an immersive view of your projects.

Keep it user-friendly: Remember to utilize text overlays when necessary.

Call to action: Include a compelling call to action that encourages viewers to engage with your website or social media account.
Leverage in-house capabilities and cost-effective resources
Creating effective videos does not have to break the bank. Here are some tools and resources for high-quality videos on a budget:
Use smartphones or digital cameras with basic video production techniques.

Use free or low-cost video editing tools like Adobe Premiere Elements, Animoto, or Magisto (now part of Vimeo), that make video creation easy, customizable, and scalable.
Outsource to scale and elevate!
Partnering with specialized video production and marketing agencies can take your video marketing campaign to the next level. AEC businesses can save time and expenses by outsourcing tasks to experts in the field. Here are some of the benefits:
Accesses to professional production teams and latest professional gear.

Experience in developing and executing effective video marketing strategies.
At FUZE, we have decades of experience filming and producing video content for hundreds of companies across all sectors. If you'd like to keep the conversation going and see how FUZE can Ignite Your Brand through video storytelling, give me a shout at [email protected]!
 Video marketing campaigns are vital to the growth and success of your AEC business. Ensure you develop a clear marketing strategy, identify your target audience, create compelling content, leverage in-house capabilities and cost-effective resources, and outsource to specialized video marketing and production services agencies when needed. Investing in this type of marketing exposes your brand to an extensive and growing audience.