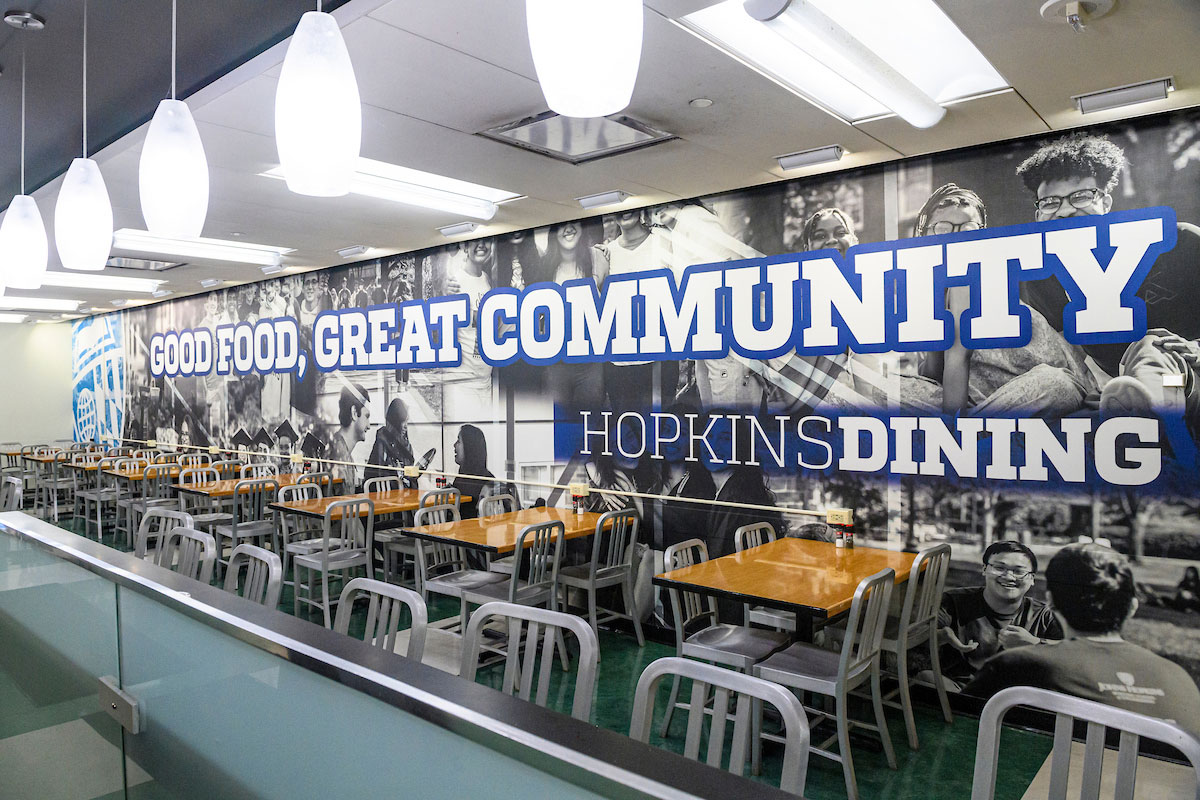 PROJECT GOALS: In the Spring/Summer of 2022, FUZE worked with Johns Hopkin's University to launch their new self-operated dining program brand, Hopkins Dining. All new concept identities, collateral, digital graphics and updated website needed to be complete prior to the start of the '22/'23 school year.
Working with the JHU dining and communication teams, as well as within the parameters of already existing JHU Brand Guidelines, we created new identities for six dining locations – 4 existing, 2 new – as well as the Dining Unit Brand. Each identity needed to be unique to the location while still evoking the JHU brand as a whole. The final artwork was to be used on signage, digital menu boards, uniforms etc. within in each location as well as digitally for social media and websites.
The FUZE team assisted with many pieces of the project, including naming and concept identities, style guides, environmental graphics, social media graphics, TV graphics, posters, website updates and copywriting.
Identities created: Charles Street Market, Hopkins Cafe, Levering Cafe, Levering Kitchen, Levering Taco Kitchen ("LTK") and Nolan's on 33rd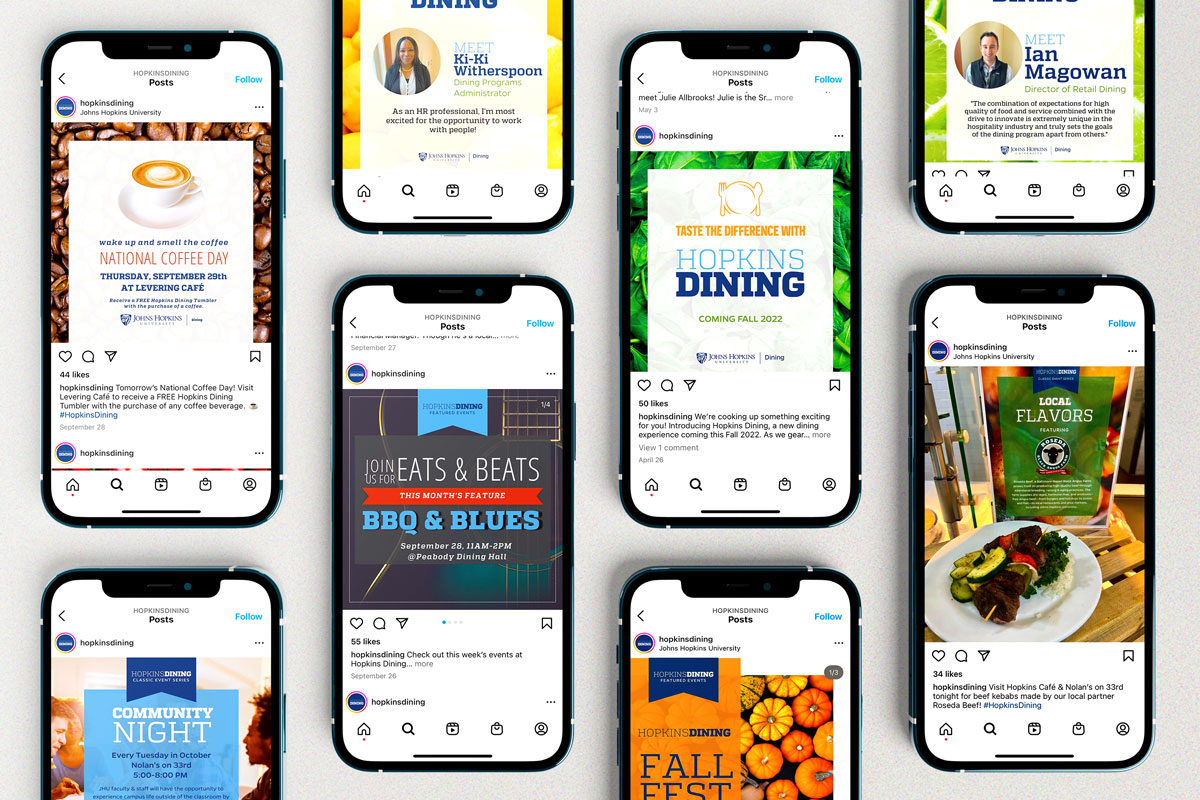 Identities created: Charles Street Market, Hopkins Cafe, Levering Cafe, Levering Kitchen, Levering Taco Kitchen ("LTK") and Nolan's on 33rd
Services: Branding & Concepting, Graphic Design – Digital & Print, Website Development, Copywriting
"Hopkins Dining at Johns Hopkins University has worked with Fuze this past year to develop branding for our new self-operated dining program. Throughout the entire process, Fuze's team has been extremely helpful, prompt and willing to assist with any project that we've had. Additionally, the creativity of the team has greatly assisted in bringing our vision to life. Working with Fuze has equipped our team with all of the tools necessary to successfully launch our brand, which has since been received very positively by our campus community. The new branding elements for our department have come together so beautifully and we could not have done it without their efforts."
–Brianna Williams, Director of Marketing, Hopkins Dining