PROJECT GOALS: FUZE partnered with kitchen design consultant Foodesign Associates and CMH Architects to redesign the University of Alabama's largest residential dining complex –Lakeside Dining — in a challenging timeframe of only 3 months for brand & design.
The university needed to improve operational inefficiencies resulting from scattered placement of stations – staff were occupied in foot travel and underserving student diners. With several industry studies showing that more than 50% of students factor quality of the university dining experience into their choice of school, Special attention must be given to an appealing design that elicits customer loyalty, enhances the student community on campus, and incorporates the school's brand through and through.
The FUZE team was involved on many aspects of the project, including full branding, schematics & specs for signage, consulting support on interiors & finishes & 3D modeling & rendering.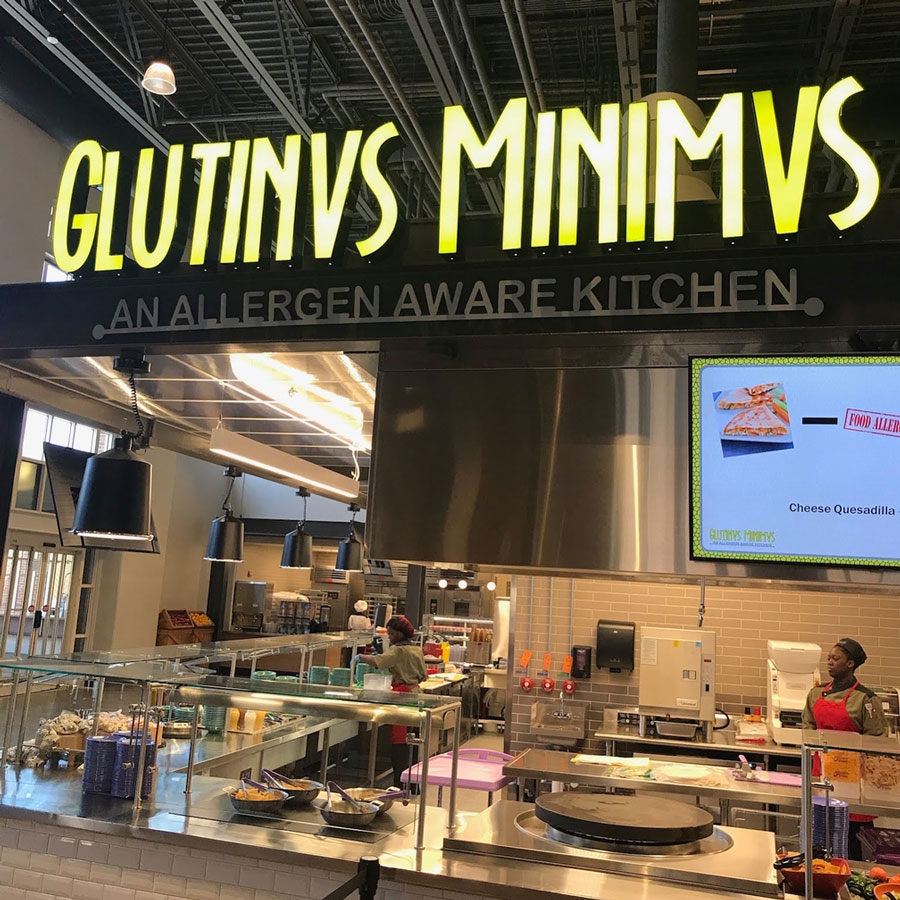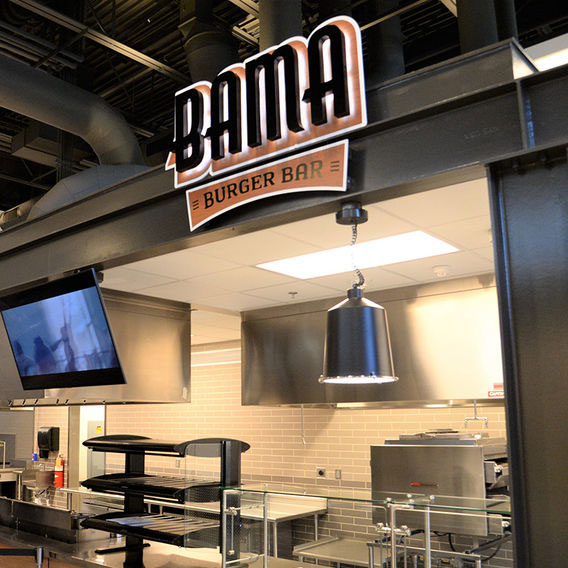 Video featuring the Foodservice Director: youtu.be/ 2hOw9WpSk2M
BRANDS created: University Bakery, Sola Fusion Taqueria, Yoshoku, Glutinvs Minimvs, Crimson Fresh, 1831 Kitchen, Bama Burger Bar, Churrasco Grill
Services: Facility Design, Schematic & Specs, Branding Concept and Design, Signage, Foodservice Consulting